The boat maker sold 36 units
HOLLAND, Mich., Nov. 09, 2023 (GLOBE NEWSWIRE) — Tiara Yachts, family-owned manufacturer of American-made luxury watercrafts, reported another year of positive sales today following the 64th annual Fort Lauderdale International Boat Show (FLIBS) in October. The company sold a total of 36 units spanning from 34 to 60 feet, a 33% increase from 2022's sales.
"Our sales numbers at FLIBS are a continued reflection of how far we have come as a company," said Sue Kane, Director of Sales. "The Tiara sales and customer service teams always deliver great service to show attendees and we are thrilled to see that same level of excellence reflected this year as well."
Originally announced earlier in October, Tiara Yachts showcased its new fishing module prototypes while at the show alongside its highly sought-after 48 LE and EX 60 models. The fishing modules and optional equipment are available on Tiara's 2024 outboard LE and LS models. Featuring rod holders, rocket launchers and additional storage, the modules mark Tiara's entry into the fishing industry for its outboard models.
"FLIBS is one of the most highly anticipated shows and we look forward to it each year," said Tom Slikkers, CEO and President of Tiara Yachts. "Our performance at the show has a substantial impact on the company's bottom line and guides us in predicting consumer insights. It was great to see what consumers were thinking as we head into another huge calendar year for Tiara."
The Fort Lauderdale International Boat Show is the largest show of its kind and brings the best of yachting to South Florida year after year. The show features a broad range of the industry's latest boats and yachts of all sizes, worldwide debuts and a selection of nautical products and accessories. Tiara Yachts' new fishing modules will be available for sea trials at the Vinoy St. Petersburg, January 16-19. Space is limited and registration is required for attendance at this event, reach out to your local Tiara Yachts dealership for more details.
For more information about Tiara Yachts, its show lineup or the fishing modules, visit tiarayachts.com.
About Tiara Yachts
Tiara Yachts, headquartered in Holland, Michigan, is one of the oldest privately held boat manufacturers in the United States. The Tiara Yachts model line includes inboard vessels from 39 to 60 feet in the Coupe and EX lines. Outboard powered Tiara Yachts models range from 34 to 48 feet in three distinct Series: Luxury Sport (LS), Luxury Crossover (LX), and Luxury Express (LE). For more information, please visit tiarayachts.com.
Media Contact:
Alysa Kirn
Associate
Lambert
[email protected]
586-354-4669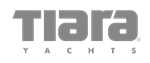 Originally published at https://www.einpresswire.com/article/667426371/tiara-yachts-reels-in-sales-success-at-the-2023-fort-lauderdale-international-boat-show