Card Holders Will Receive Discount Tickets, Early Entry, and the Opportunity to Win Fan Experience Packages
SAN JOSE, Calif., Nov. 09, 2023 (GLOBE NEWSWIRE) — Tech CU (Technology Credit Union) today announced the debut of its San Jose Sharks/San Jose Barracuda debit cards and San Jose Sharks co-branded credit card. The debit cards will feature a limited-edition, limited-run, semi-transparent design. Accepted worldwide, the cards offer a safe and secure way to purchase items, with convenient online and mobile access, quick approvals, and chip-enabled security.
As part of the launch, everyone who signs up for a Sharks or Barracuda limited-edition debit card will have the opportunity to win one of two collectible jumbo replicas of the Sharks or Barracuda debit card, autographed by the respective teams.
"The debit and credit cards are a natural extension of our Sharks Sports & Entertainment partnership, which already allows all Tech CU members with an online banking account to purchase discounted tickets to select Sharks and Barracuda games," said Todd Harris, CEO of Tech CU. "Now, members who choose our new credit and debit cards can benefit from extra perks while enjoying two of their favorite sports teams."
Debit and credit card users will enjoy a number of benefits including:
Early entry (15 minutes) to Sharks games at SAP Center at San Jose and Barracuda games at Tech CU Arena
Discounts on select Sharks and Barracuda games, plus select events at SAP Center, subject to availability
Digital sweepstake opportunities, such as the opportunity to win one of six fan experience packages over the course of the 2023-2024 season. These experiences include fun interactive activities like Zamboni rides, high-fiving at the Shark's head tunnel, pre-game warmups from the bench, or warmups from the penalty box. The six winners will receive two tickets to a Sharks home game along with the fan experience.
Tech CU deposit accounts via the debit cards are federally insured by the NCUA.
To apply for a San Jose Sharks/San Jose Barracuda branded debit card or a San Jose Sharks co-branded credit card, please visit: https://www.techcu.com/Sharks-and-Barracuda-Co-Branded-Cards/.
About Tech CU
Tech CU is a $4.8 billion Bay Area credit union. As a federally insured not-for-profit organization, Tech CU has invested its resources to deliver superior rates, lower fees, and outstanding service and member benefits for more than 60 years while also supporting quality of life in local communities. It serves more than 170,000 members throughout the United States and provides financial products for all stages of its members' lives, including personal banking, wealth management, private banking, commercial lending, and business banking. In 2021, Tech CU was named one of America's best-in-state credit unions by Forbes. S&P Global Market Intelligence has regularly named Tech CU as one of the best-performing credit unions with assets of $100 million or more in California and one of the top 30 nationally (2017-2021). To learn more, please visit www.techcu.com.
Linden Kohtz
Public Relations, Tech CU
[email protected]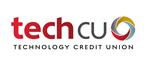 Originally published at https://www.einpresswire.com/article/667432289/tech-cu-announces-san-jose-sharks-san-jose-barracuda-co-branded-debit-and-credit-cards